Russia is an overall swimming championships winner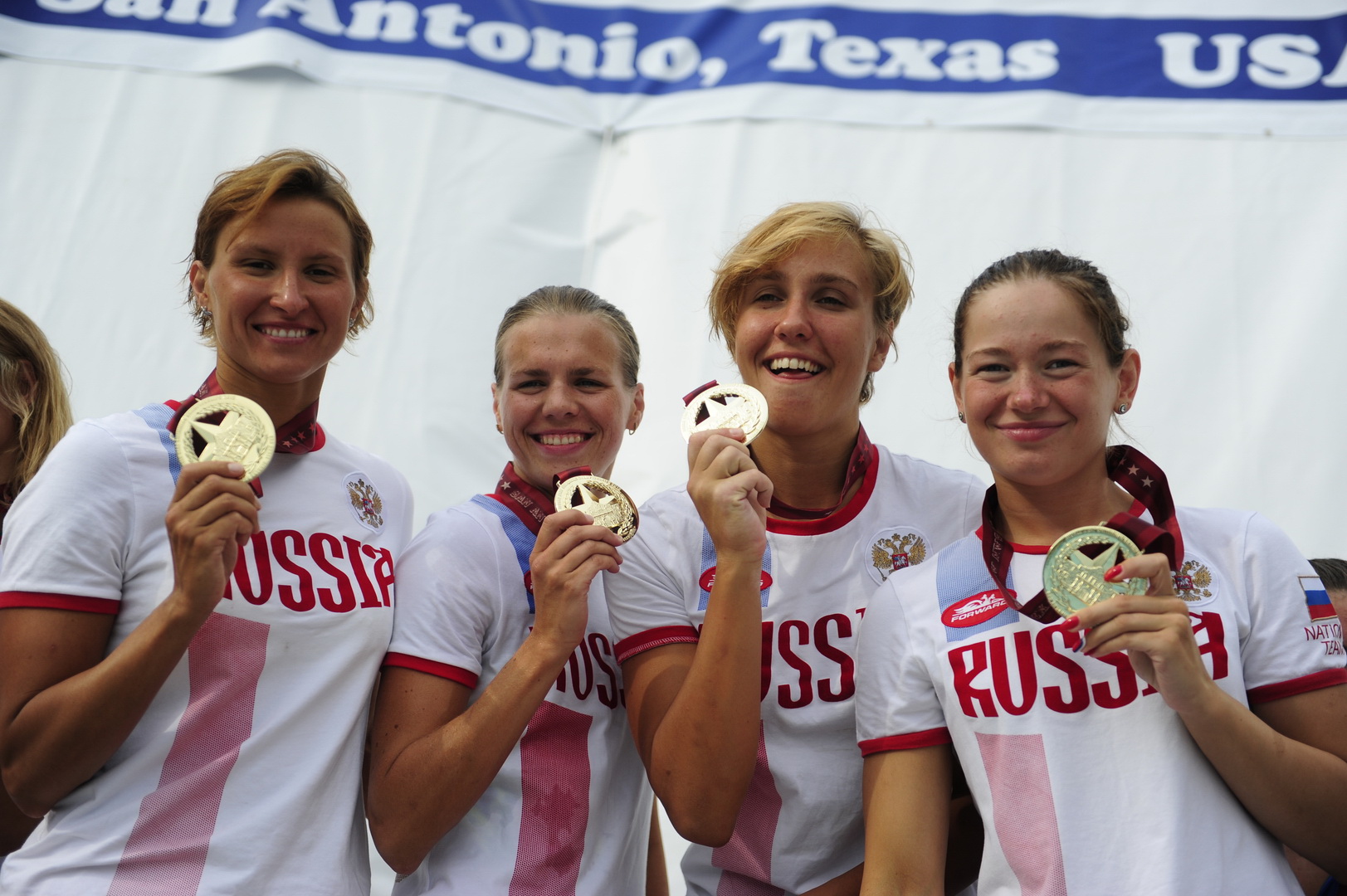 Last weekend the 4th World Deaf Swimming Championships finished in San Antonio, Texas, marked by the Russian team's stunning victory. Our athletes won 43 awards: 19 gold, 13 silver and 11 bronze medals.
The Championships with 40 sets of awards up for grabs were held at the open air pool "Nortside Swim Center". Athletes from 28 countries, such as Argentina, Australia, Belarus, Brazil, Canada, Chili, Germany, the United Kingdom, Guatemala, Macedonia, Japan, Latvia, Russia, Mexico, the Netherlands, Ukraine, Poland, Portugal, the United States, Yemen, Sweden and South Africa attended the competitions. Unfortunately, Chinese athletes were not able to come. It was the first time deaf competitors took part in three new disciplines - mixed relays (4х100, 4х200 freestyle, 4х100 medley style). 2 women and 2 men from a team attended each discipline.
The following athletes represented our country at the competitions: Vladislav Vasin, Leonid Grishin, Miron Denisov, Igor Zhuravlev, Vladimir Kolpakov, Ilya Lukyanov, Vitaliy Obotin, Ilia Sarikin. Ilia Trishkin, Martin Fomin, Alena Alekseeva, Eleonora Brykanova, Ekaterina Kulikova, Maria Karpova, Luiza Marukshina, Ekaterina Savchenko, Viktoria Terenteva and Kristina Shaiakhmetova.
It is worth noting that our current opponents were very well-trained. But the Russian team turned out much stronger than the others. The main evidence of this was a unique athletes' achievement, trained by Maria Buynyakova, - 8 out of 8 possible wins in relay disciplines. These wins highed the Russian team to the top of the World Swimming leaders.
Moreover, our swimmers had a success in individual disciplines: 11 gold, 13 silver and 11 bronze medals. We ought to emphasize our team leader – Vitaliy Obotin – who won 3 gold (200 m, 400 m medley style, 200 m freestyle), 2 silver (100 m, 400 freestyle) and 4 relay gold medals. The best female athletes were Ekaterina Savchenko – 2 gold (200 m butterfly and 400 m medley style), 1 silver (50 m butterfly), 4 relay gold medals - and Eleonora Brykanova – 2 gold (50 m backstroke and 200 m freestyle), 2 silver (100 m freestyle, 100 m backstroke), 4 relay gold medals. It should be also mentioned Maria Karpova's decent debut: she carried the palm in the 100m freestyle final, won silver (200 m freestyle), bronze (50 m freestyle) and 5 relay gold awards.
The following athletes also won gold medals in individual disciplines:
- Alena Alekseeva (200 m, backstroke);
- Ilia Trishkin (100 m, butterfly);
- Ilia Sarikin (50 m, butterfly).
The RCDS press service