Resuming the positions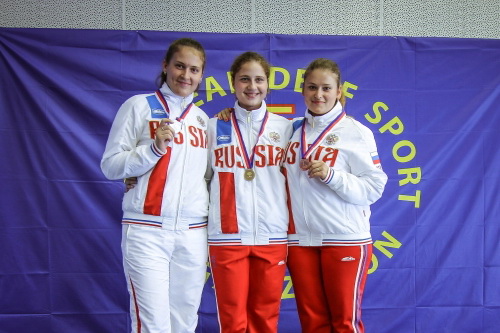 The 13th European Deaf Shooting Championships were held in Pilsen, the Check Republic. The Russian team ended up in the 2nd position in the overall standings, collecting 21 medals (5-8-8).
Competitors came from different countries: Hungary, Germany, Israel, Cyprus, Macedonia, Norway, Russia, Serbia, Ukraine, Croatia, the Czech Republic and Switzerland.
The Russian team (the senior coach - Sergei Krivtsov) was represented by the following athletes: Sergei Berezhnov, Roman Pustovojtenko, Artem Almazov, Artem Kozlov, Anton Kudruk, Roman Kuzmin, Anton Malush, Boris Lazarev, Irina Borisova, Darya Bulavina, Julia Chursina, Mary Zuikova, Valeria Kladovikova, Evdokia Katorgina.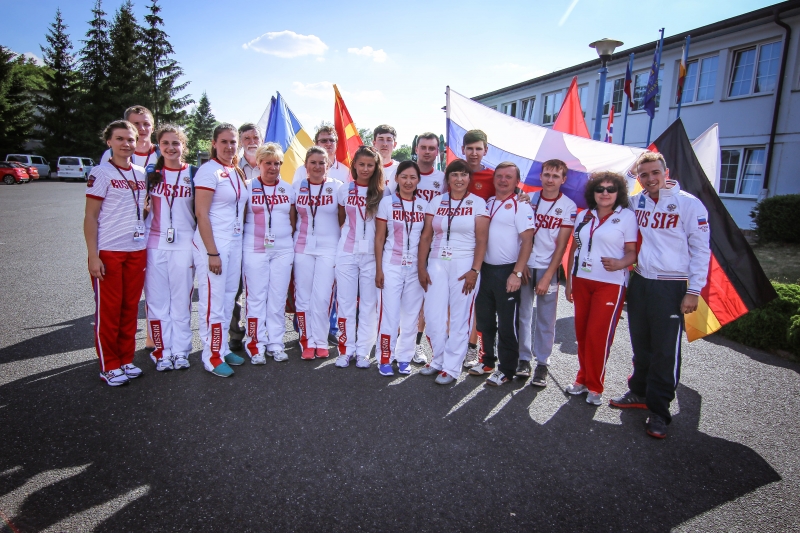 The main Russian opponents for Euro awards became the athletes from Ukraine who as 4 years ago in Munich (2011) were able to get ahead our team in the overall standings. The Ukrainian team won 19 awards (7-6-6).
Daria Bulavina (50m Rifle), Roman Kuzmin (25m Pistol, 10m Air Pistol), Valeria Kladovikova (10m Air Pistol) won gold medals and the title of champions in individual competitions. One more gold medal our shooters Roman Kuzmin, Anton Malush and Boris Lazarev won in the team competition – 50m Pistol.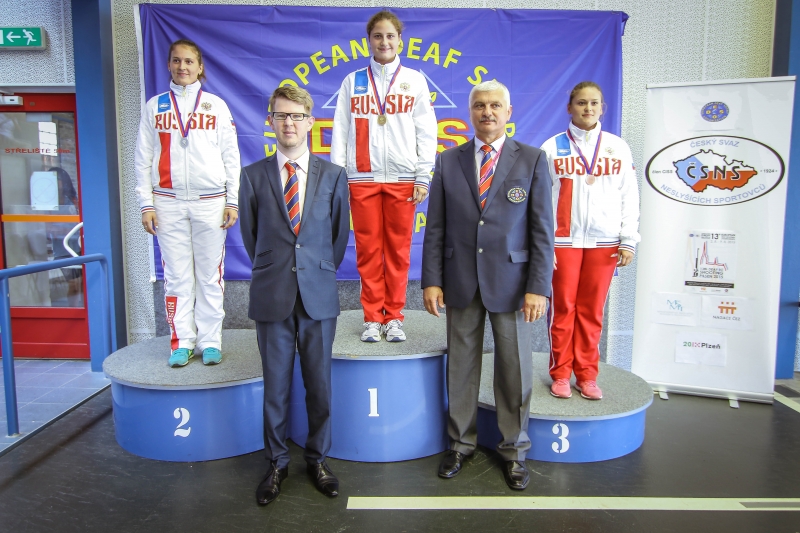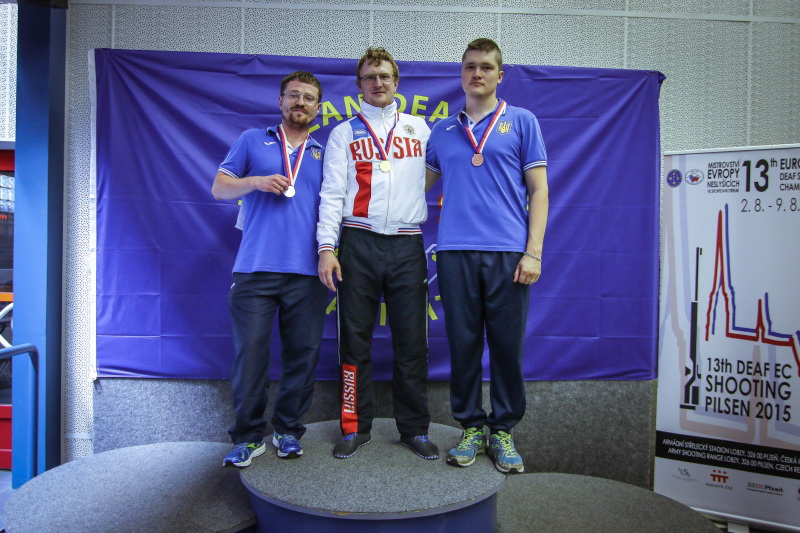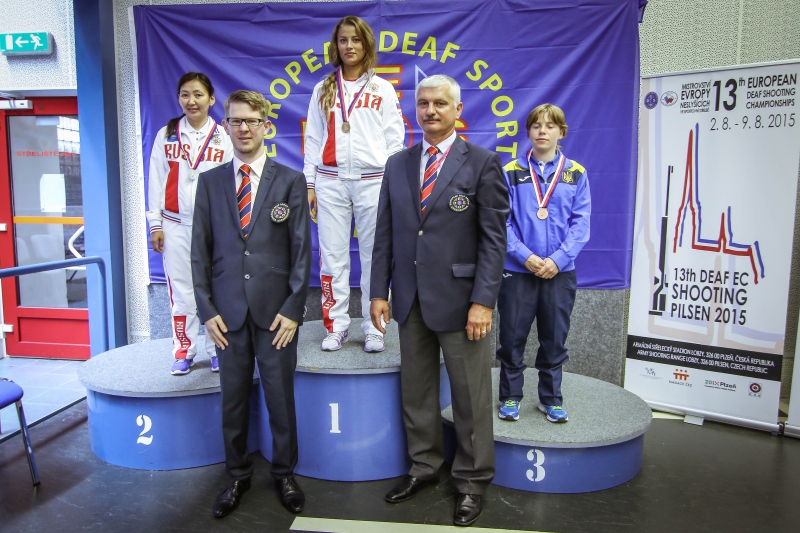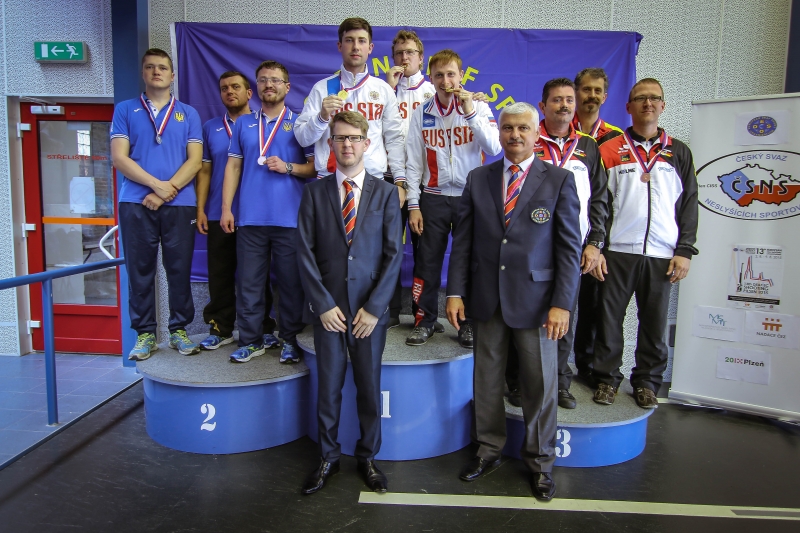 The Russian shooters also became prize-winners in the following events:
50m Rifle
bronze – Аrtem Almazov
bronze – Russia (Almazov, Pustovojtenko Kozlov)
silver – Yulia Chursina
bronze – Irina Borisova
50m Pistol
silver – Roman Kuzmin
bronze – Anton Malush
25m Center Fire Pistol
silver – Roman Kuzmin
10m Air Pistol
silver –Russia (Kuzmin, Malush, Lazarev)
silver – Evdokia Katorgina
10m Air Rifle
silver – Roman Pustovojtenko
silver – Russia (Pustovojtenko, Almazov, Kozlov)
25m Standard Pistol
bronze – Anton Malush
25m Rapid Fire Rifle
bronze – Sergei Berezhnov
50m Rifle 3 positions
bronze – Yulia Chursina
silver – Russia (Pustovojtenko Kozlov, Almazov)
Photos: ecdeafshooting2015.cz