From Poland with victory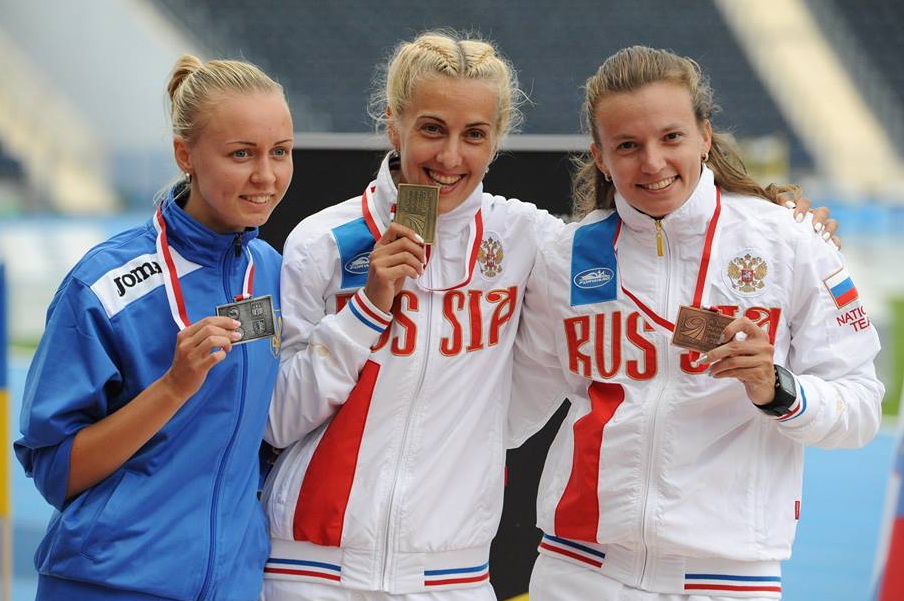 The 9 th European Deaf Athletics Championships has finished in Bydgoszcz, Poland. In the team event the Russian national team has won the first place for the third time.
In the continental championships, held 20-25 July, 197 athletes from 24 European countries have taken part. They athletes have represented the following countries: Belgium, Belarus, Bulgaria, Croatia, the Czech Republic, Spain, Estonia, Finland, France, Great Britain, Germany, Hungary, Italy, Latvia, Lithuania, the Netherlands, Norway, Malta, Poland, Russia, Slovenia, Sweden, Slovakia, Ukraine and Turkey. The athletes had an opportunity to gain 41 sets of medals.
The athletes, trained by Boris Kroshin, have won 20 gold, 13 silver and 15 bronze medals. Summing up, our team has gained 48 out of 124 medals.
Marina Grishina has brilliantly participated in the competition gaining gold medals in 100m, long jump (set a European record) and a silver medal in triple jump. Olga Iakubovskaia, the national team veteran, has won three gold medals in 3000m huddle, 5000m and 10000m. Dmitry Kalmykov has gained two gold medals in discus throw and shot put.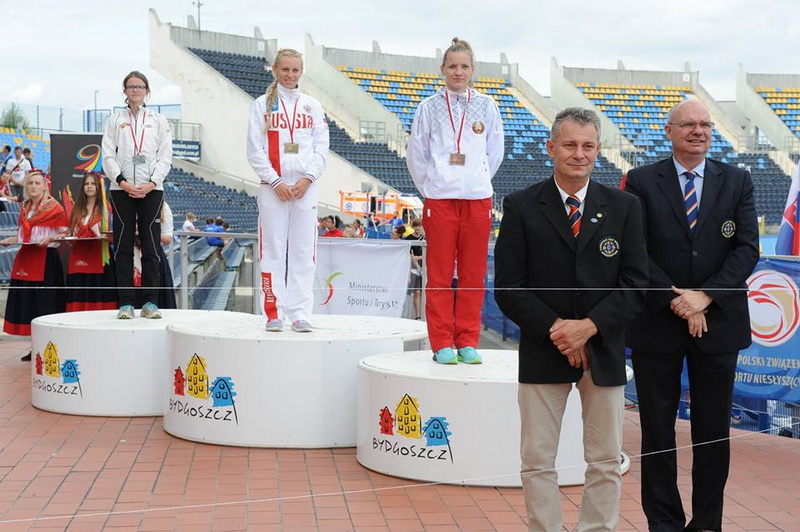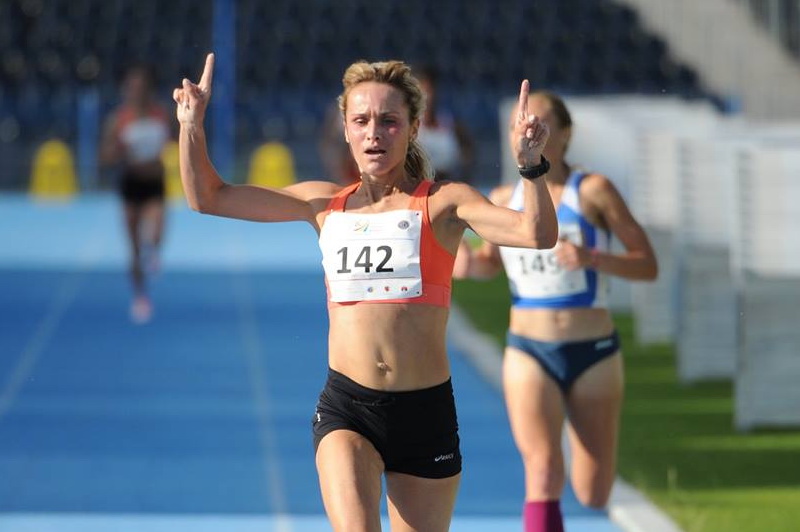 Excellent results of women's relay teams should be mentioned: they have set two world records. In the 4x100 m race Elena Bodiakina, Oxana Klimova, Marina Grishina and Ksenia Golovina have shown the result 47,21. Whereas in the 4x400 m race Asya Khaladzhan, Evgenia Gurova, Victoria Chernyshova, Ksenia Golovina's result is 3:48,58.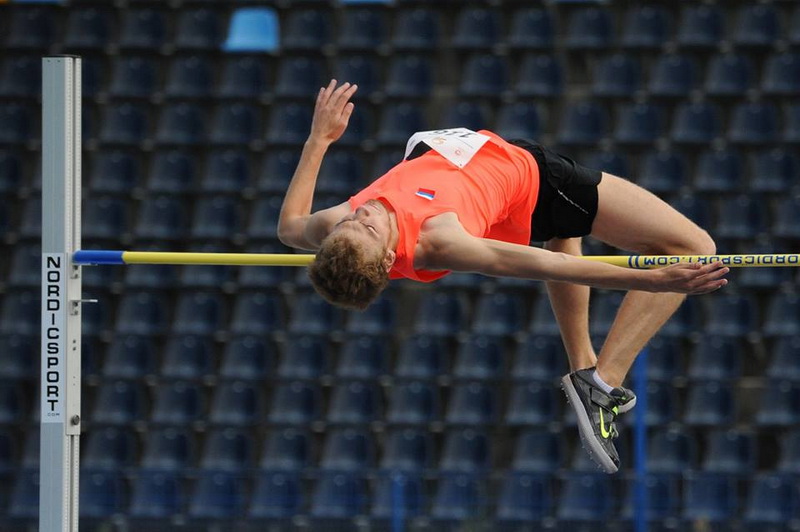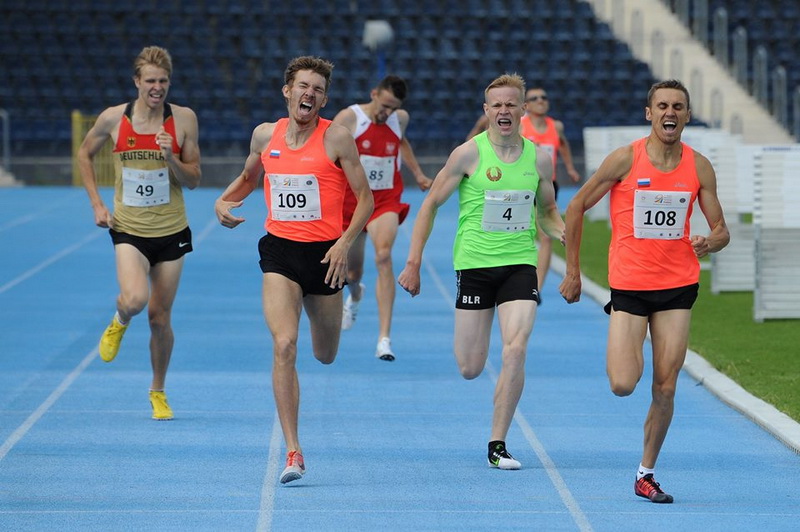 Denis Fedorenkov, the 19 year-old athlete from St. Petersburg, has achieved an awesome result in his debut – he has won the gold medal in high jump setting the World and Europe junior record (2,08 m).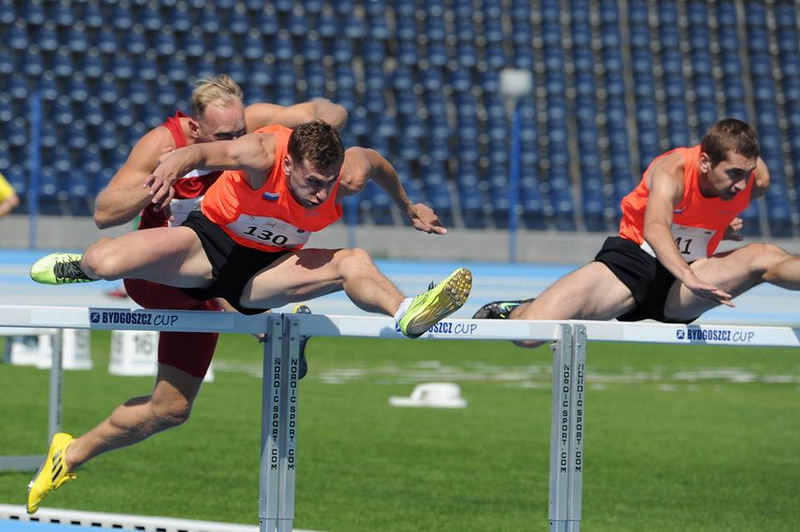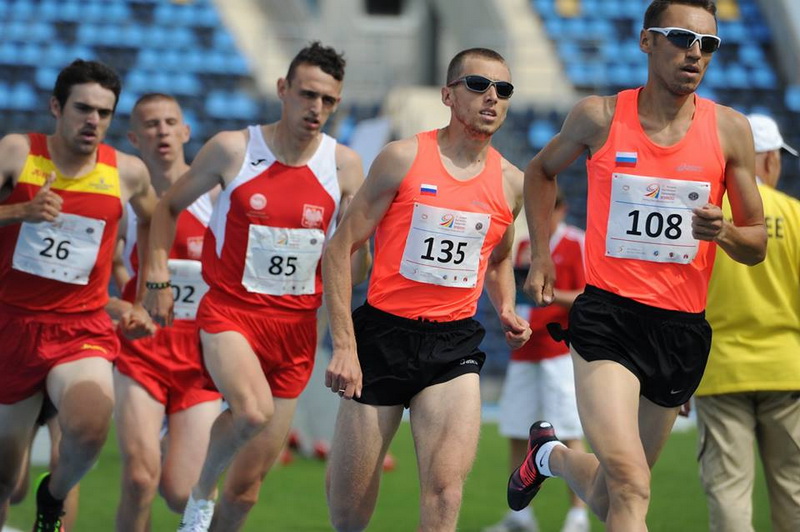 The following athletes have also become the champions 2015:
- 1500 m – Andrei Andreev
- 5000 m – Alexei Elnikov
- 110 m hurdles – Vladislav Kniazev
- 400 m hurdles – Alan Tyshchenko
- Triple jump – Ivan Pakin
- hammer – Maxim Bgan
- 200 m – Ksenia Golovina
- 1500 m – Nelli Erofeeva
- High jump – Anastasia Klechkina
- Heptathlon – Anastasia Klechkina.
The Russian national athletics team has been unbeaten in the team event for 9 years or ,in other words, during the 12 international championships (the European/World championships, the Deaflympics games).
The RCDS press service